"Finally! An independent web store system that actually promotes my items for sale!"

"PrestoStore includes the much-needed marketing features...that help me sell more!"

| | |
| --- | --- |
| | List an unlimited number of items for sale. No setup, listing, transaction or final value fees. |
| | Just $29.95/month: hosted online store, shopping cart, secure checkout, domain name. More Info |
---
We submit your listings directly to multiple shopping marketplaces More Info
Your item details electronically communicated to popular shopping networks for you.
Our staff establishes and monitors a daily product feed to Google Shopping on your behalf.
Your eligible listings appear instantly in PrestoMart and our other online specialty marketplaces.
---
More than optimized: we manage your search engine relationship More Info
We establish and grow your search engine rankings using special webmaster tool accounts.
Your web store automatically configured and optimized for effective search engine submission.
Our staff uses Google, Yahoo! and Bing webmaster tools to place you in their search results.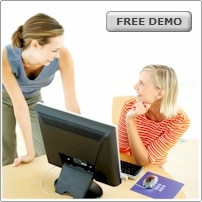 Do you specialize selling a specific type of item?
PrestoStore operates several "specialty marts", targeting the unique needs of your buyers.
PrestoStore Examples
Visit actual PrestoStores maintained by our subscribers.