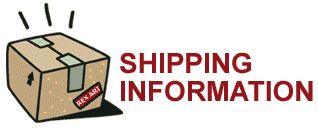 FREE shipping on all orders over $59!
Inkwell Greetings ships all of our orders via Priority Mail.
We do not add any handling fees, we charge for only the actual shipping costs as determined by USPS.

If you wish to place an order with multiple shipping addresses, you will need to place each order separately. Sorry for this inconvenience!

It is a protection against fraudulent credit card purchases.