Bali Jewelry
---
What is Bali Silver?
Bali silver is sterling silver made on the island of Bali, in Indonesia in the Indian Ocean. The Balinese are highly skilled silversmiths, known for their granulation and wire work decoration. Genuine Bali Silver is made entirely by hand, starting with the weighing, melting and mixing of the 92.5% silver and 7.5% copper to form sterling silver. Experienced silversmiths can closely estimate the amount they need for the project they're designing/creating. The silver, in form of small beads, and bits of copper are heated with a simple torch, attached to a bottle of gasoline with rubber tubing.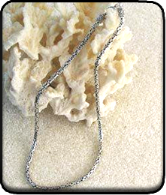 A foot-pumped bellows adds the needed air. Molten silver is poured into small wooden molds. Once cool, the silver is put through a rolling mill, cranked by hand, like an old ringer washer or a pasta maker. The worker tightens down the rollers after each pass to make the silver thinner and thinner until the desired thickness is reached.
The wire and/or granulation is applied to the jewelry with a natural glue and then a solution of silver, copper and water is brushed over the bead. The jewelry is carefully heated with the torch to complete the process. The silver is then cleaned with a fruit substance and dipped into an oxidizing solution. When polished the raised areas with become bright on a dark background, highlighting the design. Non oxidized silver is also available.
What is Bali Oxidized Silver?
Oxidized jewelry is very famous. The kinds of jewelry produced from this metal are, bangles, earrings, decorative beads, chains, pendants, bracelets etc. The oxidized jewelry sometimes is handcrafted. Bali is famous for this handcrafted oxidized jewelry. A lot of beautiful jewelry is produced from the oxidized silver these days which is unique in color and look. The exotic ornaments made of this kind of silver will marvel you. The oxidized silver is darker and its finish is less sparkling. The silver gets a smoky look after it has gone through the chemical treatment.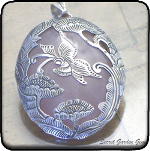 These pieces are well suited for all kinds of occasions. The ethnic jewelry depicting the jewelry of the olden times are usually made of oxidized silver. The silver object is cleaned, then brushed or dipped in a hot liver of sulfur solution. After a few minutes, it can be rinsed in hot water.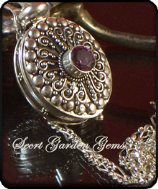 The degree of oxidation can be controlled in steps, from a golden color all the way to a flat black. This color treatment is permanent under normal wear and conditions.
How to care for your Bali Jewelry

DO NOT use chemical cleaners when cleaning Bali Jewelry. A soft jewelers cloth is all you need. Do not use toothpaste, baking soda, or chemical dips on your Bali Jewelry. These products are too abrasive and may damage the finish on your jewelry.
The Balinese call these silver chains:Rantai Tulang Naga (Dragon Bone Chain)

---
One will often see jewelry called Bali Style Silver. These are made elsewhere - India, Turkey or Israel, for example. Sometimes they are handcrafted but often they are cast, even those that have the granulation and wire work. There is nothing inherently wrong with Bali Style Silver - just understand how it is different. If you aren't sure, compare two beads. If they are too perfect, they are probably cast, although it is amazing how uniformly made the genuine Bali jewelry is. Price is also an indicator. Genuine handmade Bali Silver is going to be more expensive.