PrestoStore continuously feeds you products to Google shopping networks:
---
PrestoStore goes beyond generating a simple file of your product listings for you: our staff configures, submits and maintains your product listing advertisements to Google Adwords, Google Merchant Center and Google Shopping.
---
Google Shopping promotes your items for sale by displaying your images, prices, descriptions and web store name directly in the search results of Google Shopping. Using accounts we establish through Google Merchant Center, our staff manages this entire process for you.
---
PrestoStore's webmasters maintain your product listing advertisements in Google Adwords. Your product information is used to automatically generate product listing advertisements that appear in Google at optimized times. Unlike other shopping cart services, you do not need to set-up, maintain or pay for these product advertisements that appear in Google search results.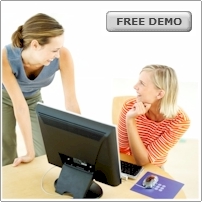 Do you specialize selling a specific type of item?
PrestoStore operates several "specialty marts", targeting the unique needs of your buyers.
PrestoStore Examples
Visit actual PrestoStores maintained by our subscribers.